Available Tips for Buying Bodysuit Shapewear
We all know how vital having a single bodysuit shaper is for every lady who loves to stay in shape. Aside from it gives you a good body posture, it also creates an hourglass body figure! There are lots of benefits that you can get from a body shaper. That is why it has become one of the most suited outfits today in FeelinGirl.
But do you have any knowledge on how to pick the right bodysuit shapewear for you successfully? With tons of varieties out there, we often get confused with all of the choices. That is why you must consider some valuable information before buying one.
We will be providing you with some tips that you can apply to your choice to know that you're investing your money, time, and effort appropriately.
1. Stay On Your Size
We understand that people use bodysuit shapewear to slim down their size and waistline appearance. There is nothing wrong with that kind of mindset because body shaper is technically created for that exact purpose. But it will be unpleasant if you insist on having a much smaller body shaper size for better shaping results.
That will never work. Instead, it will only create unpleasant feelings and uncomfortable! You will never love the compression and tightness it will bring on your stomach area, which eventually leads you to pant and dizziness.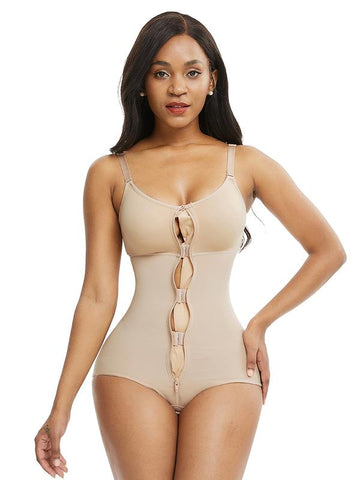 2. Consider the Compression and Tightness of the Body Shaper
You must ask yourself, what do you want to achieve using your bodysuit shapewear? Do you want to have an hourglass body shape, or do you want to cover your unwanted belly fats and muffin tops? By answering these questions, you'll foresee the kind of body shaper you want for your body. If you're going to have an hourglass body shape, you most probably go for shapewear with extra firm compression.
You must check the fabric of the shapewear as well. If the body shaper is made of nylon, it will most likely shape your body firmly.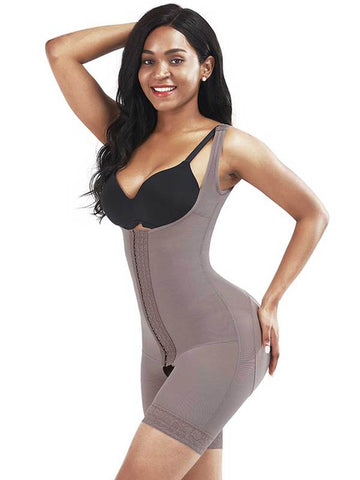 3. Look For a Body Shaper With Back Support
Slimming bodysuit is capable of shaping and slimming your body for an excellent curvy shape. It is one of the essential benefits that it has. But it would help if you also looked for shapewear that has an added features such as back support.
Having a body shaper with back support will help you achieve a good posture in the long run. And we all know that good posture benefits your body's health.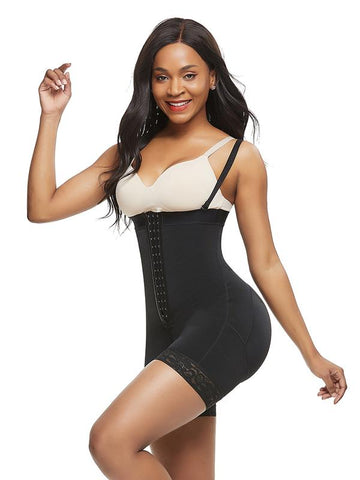 4. Know Your Body Type
It will be a waste of time knowing that your body shaper doesn't target your problematic areas. You may see that it never shapes your waistline well and doesn't give the correct proper compression on your tummy and butt. In this type of cases, it is relevant to look for a bodysuit depending on your body type.
It will help you get the most out of your money, time and effort. An excellent way to invest in a bodysuit is when you feel and see how effective it is.
5. Make Comfort a Top Priority
Of course, a body shaper works best when you use it every day. That being said, it is pretty good to have a body shaper that is comfortable to wear for an extended period. You must know what materials and fabric to ensure the product's quality, durability, and comfortability.
6. Be Aware Of the Occasion
Sometimes we are so worked up when we get an invitation for a particular party or occasion. We got so insecure with our body figure that it sometimes leads to not attending. It shouldn't be a problem because that is where the tummy control underwear is all about. It will help your body get its hourglass figure in no time.
7. Match It With Your Dress
If you're looking for a body shaper that you can always use to showcase your great fitting dress, you must perfectly match your shapewear with your dress. If you're planning to wear a backless dress, then you should look for a shapewear that also has a backless design. The gist is, you don't want others to notice that you're wearing a body shaper the entire time!
8. Always Pick a Full Body Shaper for Overall Shaping
It will be too ironic to see a curvy waistline while your butt and legs are not proportionate to it. It will give others the impression that you're wearing a body shaper inside your dress. Of course, no one wants that. Aside from the ugly unproportionate appearance, it would help if you always looked the best all the time.
9. Try a Body Shaper With a Butt-Lifting Effect
There are lots of shapewear out there that can give your butt its natural round shape. It will be a plus to your overall appearance and adds up to your sexy and daring look.
10. What Is Your Budget?
It is imperative to check the budget that you have when buying your body shaper. Though some are costly than others, it will be a significant investment in the long run! Nonetheless, our budget is our hard-earned money, so we should be wise on spending it. So get a lot of research and check on the reviews to know if the shapewear is worth a try!
These are common and simple tips that you should follow if you're aiming to buy a body shaper for your dream hourglass body shape. It will help you get your correct fit shapewear in the most convenient way possible!
RELATED POST:
Best Compression Body Shaper for Post Surgical Undergarments
Plus Size Shapewear Bodysuit Reviews
Best Women Waist Trainer Shorts Inspiration