Beginner's Guide to Use Waist Training
Most of us have heard the Kardashians claiming the effectiveness of waist trainer before and after in giving them those envy-worthy curves. However, getting started with waist training may seem to be a bit intimidating if you are new to the entire process.
A waist trainer is a garment that has high compression to reshape your body and provide a more sculpted look. Most of the good-quality waist trainers are made of materials that will improve your perspiration. It will accelerate the thermal activity in your body and help you to get that hourglass figure. However, it is important to know waist trainers will not magically transform your figure within a week. You need to make some changes in your diet as well as lifestyle to achieve curves like the Kardashians.
Find the Right Size
Before trying on a waist trainer, it is important to shop for the right size. Wearing the right size will ensure that you get results from your waist training.
Most women are often tempted to squeeze themselves into a smaller size to get a tiny waist quickly. However, wearing a smaller size will only cause discomfort and pain. Additionally, if the waist trainer is too small for your figure, it will create unflattering bumps and lumps.
If you want to get those flattering smooth curves it is essential to find the right size of your waist trainer. If you are buying online, read the sizing guide provided by the manufacturer to arrive at the correct size.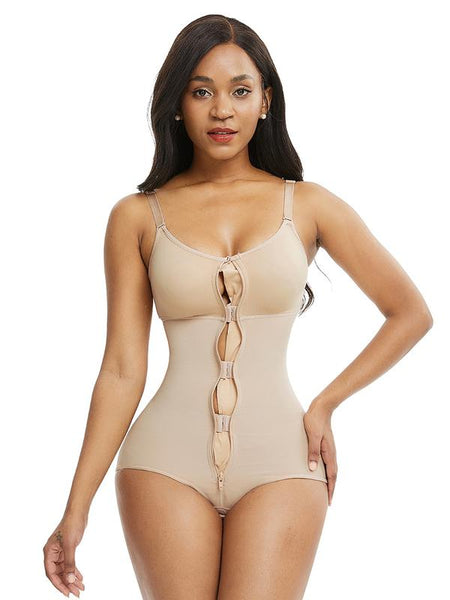 Which Waist Trainer Should You Opt For?
If you are envious of Kylie Jenner's curves, this is the time to transform your figure by shopping for the ideal waist trainer. Wearing your waist trainer will motivate you to eat healthily and follow a proper lifestyle.
However, it is essential to understand what type of waist trainer you need – a full body shaper, sweat fitness trainer, or a latex belt.
Sweat Fitness Belt or Performance Waist Trainers
If you want to keep wearing your waist trainer while you are working out, you must opt for a sweat fitness trainer belt. Waist trainers that come with neoprene materials help to boost perspiration. This will keep you comfortable even during core workout routines.
Performance waist trainers will facilitate a lot of sweat and movement. Additionally, these will maximize your workout results and can reduce up to 4 inches in your waist.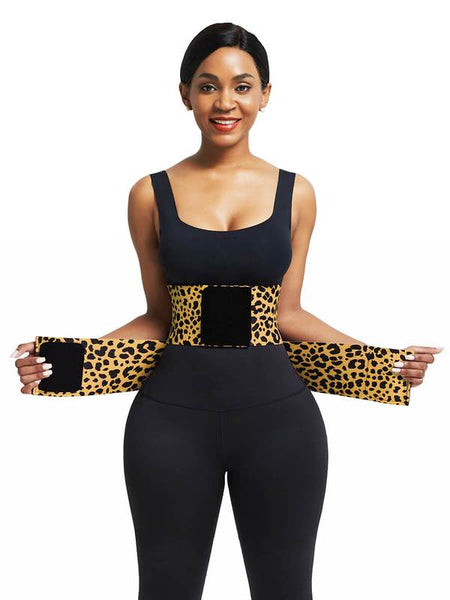 The Everyday Waist Trainer
If you are motivated to tone down your waist, you must opt for an everyday waist trainer. Trainers that come with a spandex mix enable your skin to breathe while keeping your stomach tight. These are comfortable to wear and show great results within a few weeks.
The Latex Waist Trainer
If you have been into waist training for a few months now, you can opt for a latex waist trainer. It will offer a more restrictive grip on your waist and improve the waist-cinching effect. Additionally, the latex mix helps to promote perspiration while hugging your stomach tightly.
Trying on the Waist Trainer
After you have shopped for the best waist trainer, it's time to try it on. The easiest way to put on a waist trainer is to start with the lowest hook on the bottom and slowly work your way towards the top. When you have completely put it on, the waist trainer must fit your midsection snugly without causing any time of pain.
However, if you are just trying out a waist trainer for the first time, you can expect the following things –
The first time may seem a bit uncomfortable and tough. However, the waist training process gets easier over time.
You can wear the waist trainers only for a short time during the initial days. Additionally, it will tame down your desire and ability to overeat.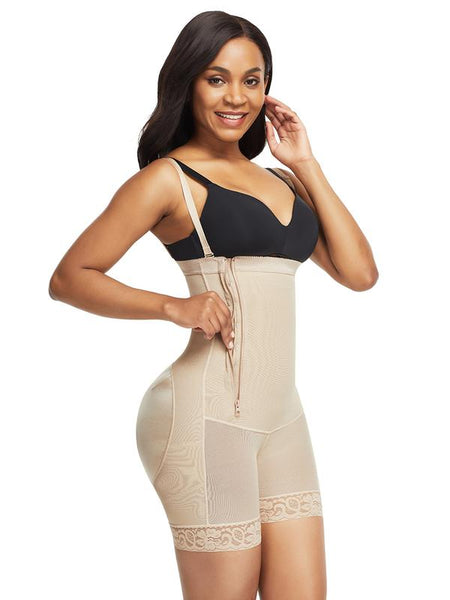 How to use a Waist Trainer
It may take a while to get used to the compression of your waist trainer. However, try to refrain from going overboard within the first few days. Slowly get used to the waist training process and gradually increase the training time.
You may be taken aback or feel a bit of discomfort while trying out a waist trainer for the first time. Try to wear your waist trainer in the loosest hook setting for the initial days. Take some time before your body gets used to that tight feeling of your waist trainer.
If you are struggling to put on a waist trainer, start by fastening the bottom hook and slowly work towards the top.
Once you have the waist trainer on, you may feel a bit stiff. However, it is normal to feel the stiffness as it helps to position your midsection perfectly while keeping your back aligned.
You may feel uncomfortable within an hour of wearing it. Before wearing the waist trainer for long durations you need to slowly improve your strength.
The Waist Trainer Should not be Extremely Restrictive
Well, most beginners will feel the strong compression while slipping into a waist trainer for the very first time. The waist trainer may feel a bit too tight on your body but with time your body will get used to it.
However, if you feel any pain or the waist trainer keeps rolling down your body, the trainer may be too small for your body. You can either exchange it or use it later when you have sized down a bit.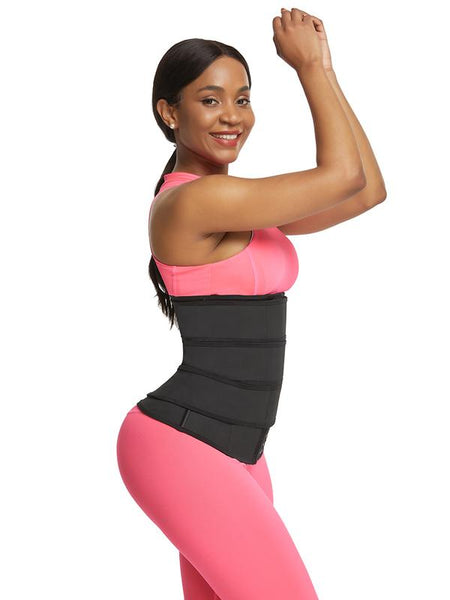 Discomfort or Pain
Well, it is quite normal for beginners to feel a bit of discomfort while starting with their waist training. However, if the discomfort goes beyond your tolerance level or you feel a pinching pain in your stomach, take off the waist trainer immediately.  
Waist trainers are available in different types – cotton waist trainers, steel-bonnet corsets, performance trainers, or a waist trainer with zippers and straps. A waist trainer can improve your weight loss game and bless you with the figure of your dreams. However, it is essential to integrate a good workout routine and a healthy diet with your waist training to see more visible results. Start slowly with the waist training process to reduce any signs of discomfort.