Best Selling Full Body Shaper for Plus-Size Women
It is tough and challenging to find a full body shaper for plus size women though they're the type of body size and shape that needed it the most! Luckily, we have developed different styles and body shaper choices that you will enjoy as a plus-size woman. To make things simple, you may go to FeelinGirl online store to browse all of the available shapewear that we have for you!
You shouldn't think twice about choosing our store because we have been in this industry for such a long time! We are famous for dedication and good quality body shapewear products that our customers cherish and cherished worldwide.
To give you some of our best shapewear for plus-size women, we have gathered them so you can see how they all become famous and trusted!
1. Full Body Shaper for an Over-all Sexy Body
The ultra-flat zippers and the hooks inside make this bodysuit a perfect undergarment for plus-size women because of its seamless edges so that people won't know you're wearing your secret weapon to looking fabulous!
It won't feel uncomfortable because of its high elastic mesh making the body shaper breathable. Petites and plus-size women up to 3 XL can take advantage of the advantageous features of this sexy bodysuit.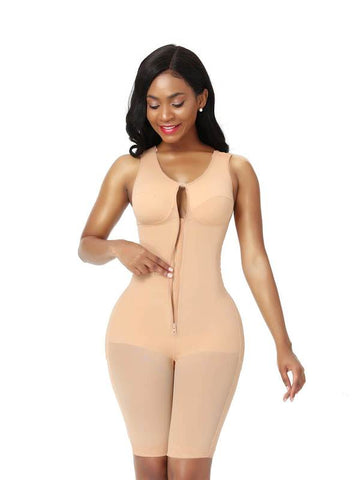 2. Versatile Shapewear with Adjustable Straps
If you're looking for the best plus size shapewear that you can wear with any of your clothing, Feelingirls` online shop has the top-rated body shapers to match your needs.
For this specific variant, you can order one up to size 6XL. Many of our customers have said that it's comfortable, a perfect fit, and they can immediately see a before and after difference!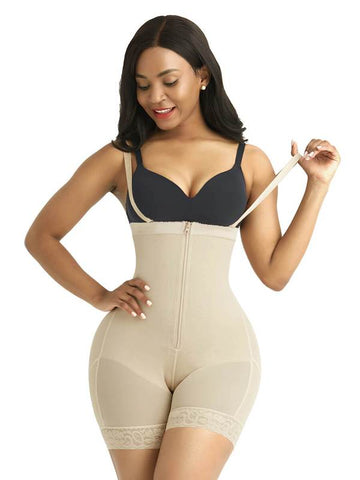 3. Achieve an Hourglass Body Shape with Women's Shapewear
No matter your size, it's possible to achieve an hourglass shape with the help of a women's shaper that has tummy control and butt-lifting features. It has glue on the edges so that it won't roll onto your skin. You wouldn't want that, would you? Especially if you're wearing a dress!
At 4.7 out of 5 in its product ratings, it's one of the best shapewear you can get for under $60!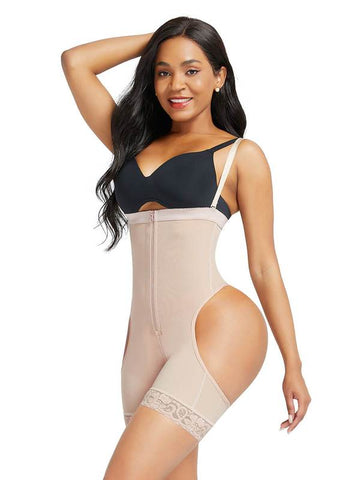 4. Women's Latex Double Belt Waist Trainer
This latex double belt waist trainer is known as one of the best-selling products we have right now for the plus-size woman. It is designed with a zipper for easy wear and take off! It also has a double belt for firm tummy compression and abdominal and back support.
It is perfect to create an hourglass body shape under your dress or while doing your exercises.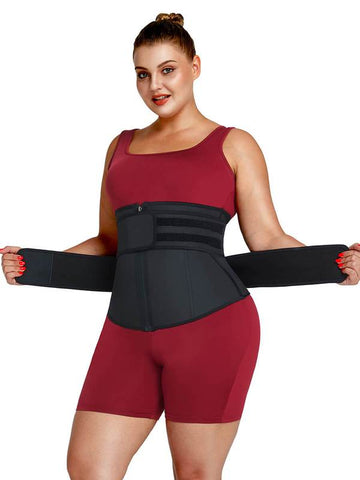 5. Plus Size Steel Bones Waist Trainer Corset
A perfect way for plus size women to successfully get a firm compression on their tummy to keep the muffin tops aways is by incorporation their dress or attire with this plus size steel bones waist trainer corset!
It features a firm tummy control for waist shaping, zipper closure at the middle (for better and tight compression,) 7 steel bones to increase the front and back support, three detachable hooks, and a loop waist belt. Great for everyday chores such as jogging, running, and exercising at home!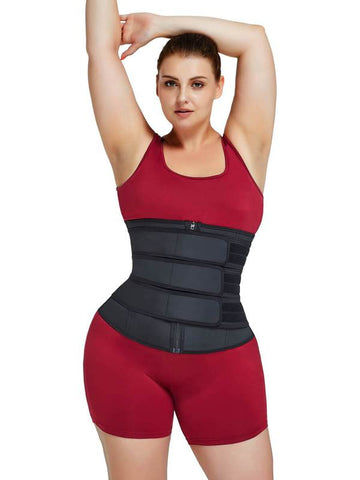 6. Neoprene Waist Trainer with Zipper and Straps/Plus Size Shapewear
This neoprene waist trainer with zipper and straps for plus size deserves a spot as one of the best shapewear that we have for plus-size women because of its front zipper that keeps a tight fit around your waist and back. It secures a curvy shape of your waistline for a long cinching effect for effectively losing your body's water weight.
It is unique when it comes to sweating because the compression stimulates a thermal activity to keep your muscle warm for the whole time you're wearing it. It creates a flood-like sweat to ensure the loss of a quality water weight fluid out of your body!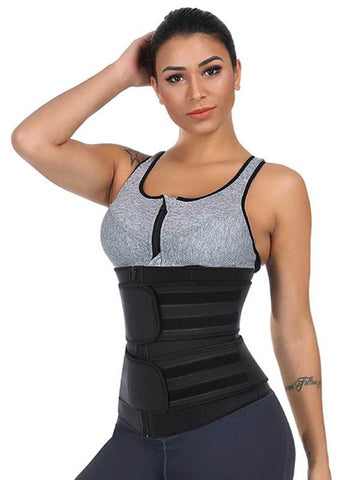 7. Plus size waist trainer with zipper and straps for women body shaper
This waist trainer is intended to increase the thermal activity of your cores with strong sweat absorption. It has hook and loop belts to secure the waist trainer from falling while doing your exercises or chores.
The materials are 96% cotton and 4% spandex with 100% latex, known to be skin-friendly, non-allergic, and breathable!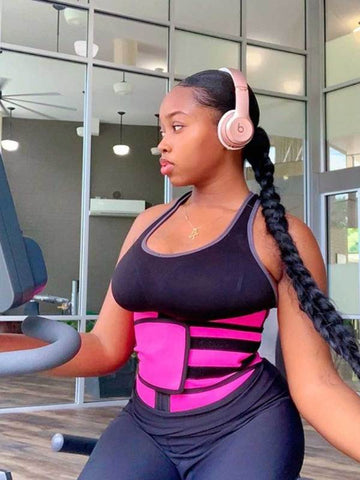 8. Zipper Plus Size Waist Trainer Vest with Double Velcro
A new way to enhance the cinching and compression of your stomach is by using this Zipper Plus Size Waist Trainer Vest with Double Velcro. It has a double strap vest that will wrap around on your mid-section to curve your body for an hourglass body shape successfully.
It will help reduce inches on your waist with continuous usage and support your back for good posture while doing the heavy lifting. It also helps in losing your body's water weight!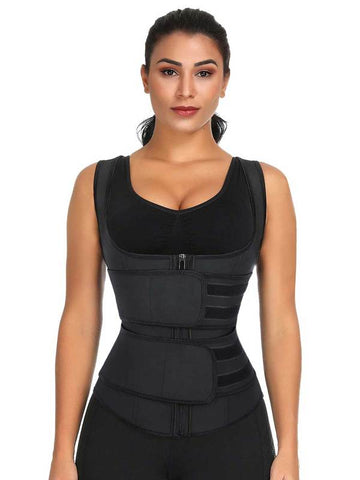 9. Waist Trainer for Women/Body Shaper Plus Size
It is a combination of waist trainers, and trimmer double snatched straps for creating curves to achieve an hourglass figure. It is essential for losing and reducing up to 6-8 inches on your waistline after wearing it right away with full back and front support to help you with intense exercises and training.
Great for post-pregnancy restoration, tummy tuck surgery, and weight loss surgery like liposuction!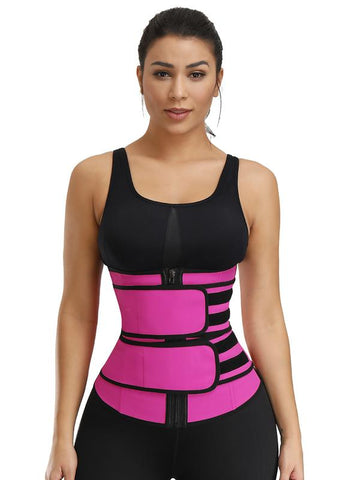 Finding high-quality plus-size body shapers and waist trainers is essential to ensure that you're not wasting your money on unnecessary purchases, at the same time, move forward with your body-shaping goals.
RELATED POST:
What Happens if you Wear Shapewear Before and After?
Knows Shapewear For Women on FeelinGirl Reviews