Extreme Tummy Control Shapewear For Waist and Belly
Losing weight and shaping up is one of the most challenging things to do for our bodies. It's already given that it's going to take a lot of determination and effort. A lot of the time, even while working out, it gets discouraging if you can't see immediate results. Hence, it's essential to get exercising tools that can help you achieve the goals you have for your body.
We all want to have a slim waist and flat belly, but it's challenging to achieve because you need to give time, effort, and commitment to achieve that kind of body. What if you only have a little time to work out, or you can't commit to a diet because of those tempting foods? Don't worry because these shapewears will give you extreme tummy control to help you achieve an hourglass body figure.
Postpartum Full Body Shapewear
It's hard to look slim again after giving birth. Don't's worry because compression body shaper can help you look slim and sexy. It will help you smoothen your body fats to make you look confident and curvy by wearing this shapewear. It will also help you recover quickly and will lessen the scar and bruises from your surgery.
Using a postpartum full-body shaper is a safe way for you to do tummy control without harming your midsection. It's because wearing it is like wearing your favorite bodycon dress. The only difference is that your post-surgical shapewear has modern technology that helps you sweat more with fascinating features like bust and butt-lifting, waist-cinching, and posture-correcting.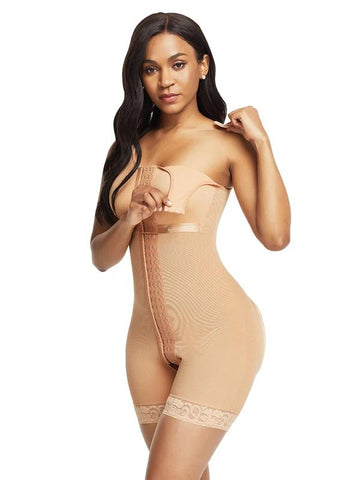 High-Waisted Shaping Shorts
Trim your thighs with this waist trainer shorts that will give you a thigh trimming action achieving that perfect body that you wanted. You don't need to worry about the shapewear showing because it will look seamless under your clothes. This shaper short is also comfortable to wear because of the stretchy and soft fabric that allows you to wear it all day long.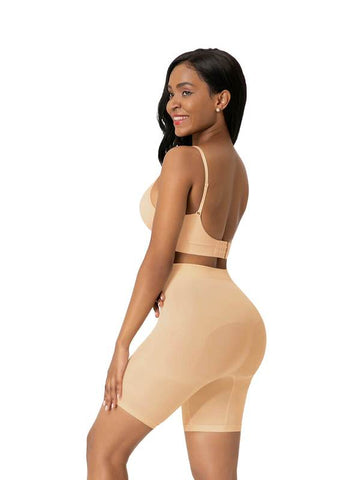 High-Waisted Firm Compression Body Shaper
We all know that dieting is hard because it needs discipline and commitment. This body shaper can help you with your diet with its firm compression making you feel full when eating food. It's also comfortable to wear because it's 70% Nylon and 30% Spandex, making it feel breathable to wear.
A body shaper that's both a waist trainer and shaping shorts is the perfect underclothing you can have with any tight-fitting dresses! Not only will your waist look cinched, but you'll also have an overall better and well-proportioned body.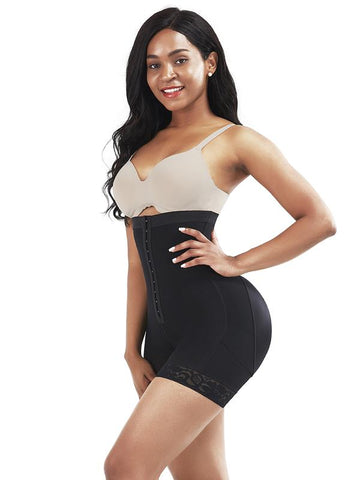 Plus Size Tummy-Control Shapewear
Are you tired of your belly ruining your outfit's look? Wearing this plus size shapewear will allow you to wear any clothing that you want. How? It will Smoothen your bulges and flattening your belly that will make you look slim and curvy. It has a non-slip design that prevents the shapewear from rolling down. You also don't need to worry about sweating because it's sweat-wicking.
Ditch your old panties for tummy-control underwear, which will change the way you dress daily! Your jeans will look so much better on you with the butt-lifting feature of a panty shaper.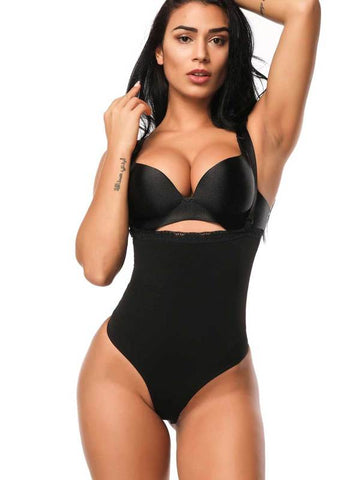 Butt-Lifting Shaper Shorts
Have you ever dreamed of having a booty like the Kardashian's? Well, you can now achieve that kind of butt with the help of this shapewear that will give you a butt lifting effect. What does the butt-lifting do? It helps prevent your booty from sagging and makes it look more prominent and naturally round.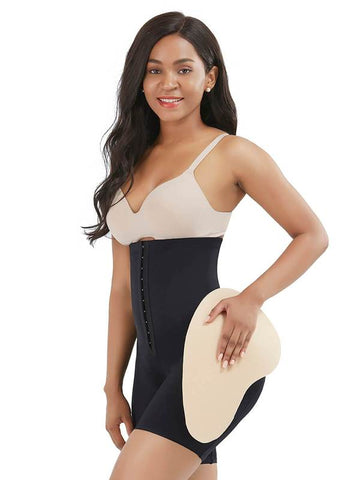 If you've been wanting to achieve a flat stomach but haven't seen actual results even with a proper workout and diet, adding shapewear to your routine will help accelerate the process of achieving your fitness objectives. Who wouldn't feel motivated to work out if you see your body slowly becoming what you want it to be? By wearing shapewear, you're letting your visual needs be filled while still working on losing weight.
You can get all these body shapers at FeelinGirl. They offer high-quality products at a low price so that more people can achieve their dream body. They also offer a large variety of designs and styles that will suit you.
Related post:
How to Single Out and Wear a Waist Trainer Shorts
Tips for Keeping a Curvy Figure in Winter
Shop Latex Waist Trainer for Weight Loss
Best Shapewear for Tummy Control on FeelinGirl