Shapewear is An Ideal Choice For Women
Why is shapewear an ideal choice for women? Because it boosts their self-esteem to wear any outfit, and it also helps them with their weight loss. They are a lot of positive results in wearing body shaper that's beneficial to women's body.  Here are five reasons why you should get best plus size shapewear.
Comfortable to Wear
Some think that wearing a body shaper for too long will irritate our skin and feel uncomfortable, but not Feelingirldress shape wear. It has soft and skin-friendly fabric material that makes it feel comfortable and breathable to wear all day long. It's so pleasing that some even say that they don't notice it strap around their waist. It's also convenient to wear because most of the Feelingirldress body shaper has an open crotch design so that you can go easily to the bathroom.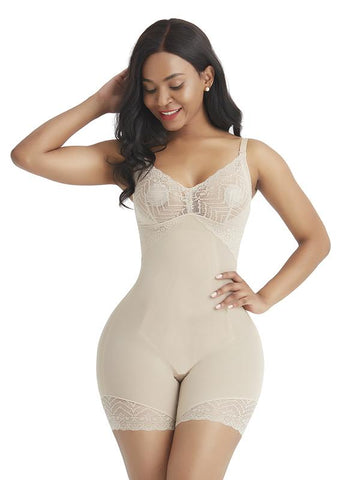 Enhances your Workout
We all want to achieve our fitness goals, but sometimes we don't see any progress in our workout. That's why wearing this zipper waist trainer is a must-have if you like to work out because it will improve your training by helping you burn more calories. Wearing this during training will provide you with a thermo genic effect that will make you shed some water weight and make you sweatier, resulting in releasing toxins out of your body.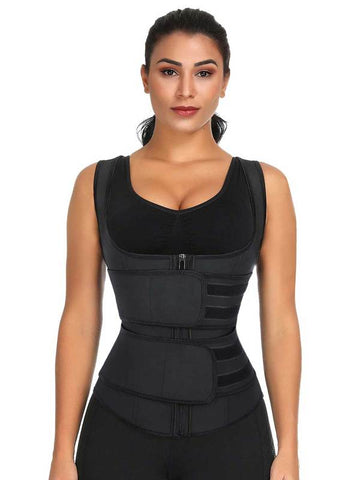 Confidence to the Next Level
Is your belly fat hindering you from bodycon dresses? Don't worry because feelingirldress got you covered with this shape wear that will provide firm compression that will flatten your tummy and smoothen your belly and bulges. You also don't need to worry about the body shaper showing because it will look invisible under the clothes that will make you feel more confident in wearing any clothing that you want.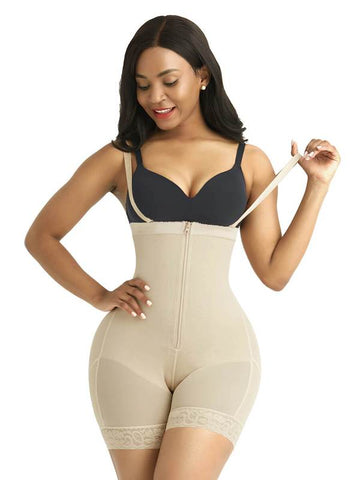 Provide Proper Posture
Poor posture can lead to muscle tension, back pain, and joint pain. That's why wearing body shaperis essential because it has back support that improves your body posture to help reduce back pain and soreness. It's also comfortable to wear, so you don't have to worry about any discomfort or irritation.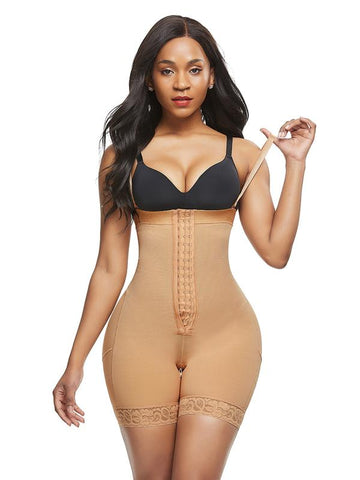 Disciplined Diet
We all know how challenging it's to go on a diet because sometimes we can't resist overeating because of those tempting delicious food. Wearing best shapewear for tummy and waist can help you with your diet. How? Giving you the highest compression, making you feel full even though you only ate a bit portion of the food. It's also an ideal thing to wear when going to parties with food so that your belly won't show up in your dress.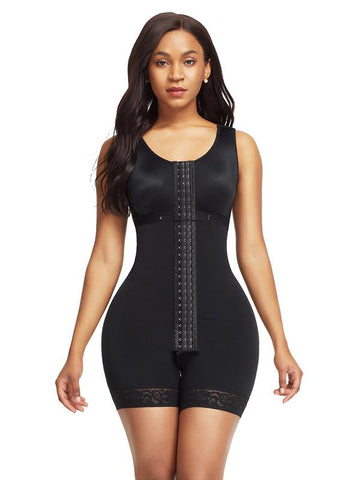 These are some of the advantages and benefits of wearing the best shapewear and waist trainer belt in the market. Body shapers should be a must-have in every women's closet because of how much they can help women, By boosting their confidence and helping them with their weight loss.
Related post:
How Do You Make Your Stomach Look Smaller?
The First Step to Build a Good Figure in Autumn
What Should You Wear for Basic Bodysuit?