Summer Seamless Shapewear Deals
The summer season is in full swing which calls for lightweight tops, skirts, and dresses. We may be shedding the extra layers of clothes but we don't need to sacrifice the slimming effect of shapewear. Instead, we can just seamlessly transition to breathable shapewear that will keep us comfortable during the summers.
If you haven't already stocked your lingerie drawer with seamless underwear and ultralight shapewear, now is the time. Enjoy great summer deals on seamless shapewear, slimming bodysuit, high-waisted shaping briefs, and ultralight slimming leggings. From holidays to picnics, shapewear is your constant companion to make you look effortlessly attractive while keeping you comfortable.
With unbelievable summer shapewear deals, it's time to stock on your favorite seamless or ultralight briefs. You will find premium shapewear pieces at 50%-60% off during this summer sale. Shop for shapewear pieces that won't make you feel restrictive while offering gentle support.
Now that you are aware of the summer seamless shapewear deals, let's head over to what all you can shop –
Plunging Bodysuit
Plunging bodysuits are ideal for wearing underneath dresses and tops that come with a deep neckline. A low back and plunging neckline make this shapewear a must-have for women who love wearing low-cut dresses and tops. The seamless fabric of this plunging shapewear makes it undetectable under your clothes.
Opt for adjustable straps and high-elastic mesh while shopping for plunging shapewear. It will streamline your silhouette by cinching your figure at the places. Moreover, you can buy them at 15% to 60% off during the summer shapewear deals.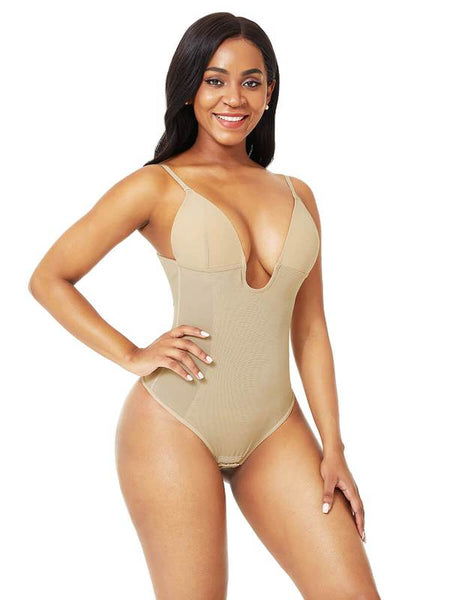 Mid-Thigh Shorts
Well, most women own a mid-thigh shapewear to tone down their figure during important events. These mid-thigh shorts are available in various sizes from S to 3XL to cater to the different body types of women across the world.
If you want something that will sculpt your stomach and thighs, then it's time to shop for a mid-thigh short this summer. You can find comfortable, ultralight, and seamless mid-thigh shorts at unbelievable discounts ranging from 30% to 60%.
Seamless Control-Top Thong
If you hate the thought of visible panty lines showing through your dress or skirt, then you need a seamless control-top thong in your life. Such thongs are made of a laser-cut seamless fabric that will stay unnoticeable under your outfit.
If you have been wanting to own some perfect smoothing shapewear, now is the time to grab one. These seamless thongs will smooth out your waist and stomach giving you that hourglass look. If you want to flaunt your bottom curves this summer, then shop for a seamless thong while the summer shapewear sale lasts.
Ultralight Slip-on Shapewear
Summers are all about pretty dresses and skirts. If you don't want to look flabby in your favorite dress, an ultralight slip-on undergarment is your best bet.
While shopping for slip-on shapewear, make sure to opt for one with a high elastic fabric and adjustable straps. This will highlight your best features while concealing any extra inches. Shop during the summer shapewear sale to grab this comfortable slip-on shapewear in multiple colors. Moreover, you will find various deals and coupon codes that will enable you to buy at the lowest prices possible.
You will find these slip-on body shapers at 40% to 60% off on the Feelingirls site.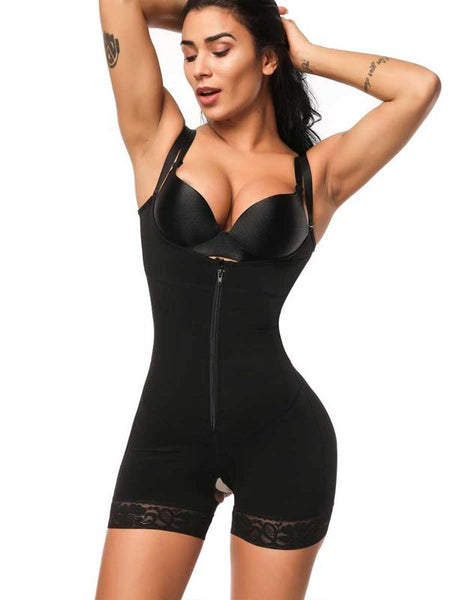 Control-Top Leggings
Replace your normal leggings with control-top leggings from the Feelingirls site during the summer shapewear deals. These leggings come with a concealed control-top panel that helps to smoothen out your hips, stomach, and waist.
The control-top leggings perform three main functions — control your tummy bulge, trims your thighs, and lifts your butt. These are usually constructed out of a spandex and nylon mix to offer a stretchy fit while keeping you comfortable during humid days.
These high-elastic control-top leggings offer targeted compression to trim your legs making them look toned. Additionally, you must opt for shapewear leggings that come with an anti-slip strip to prevent them from rolling down your waist. What's more? You can get them at 30% to 60% off during the summer shapewear deals.
Plus-size Shapewear
Looking for the best plus size shapewear at affordable prices? Well, the summer shapewear deals at Feelingirls have got your back. You can choose from soft bodysuits to waist trainers to slip-on shapewear.
With various size and color options, this plus-size shapewear is a must-buy for all women out there. Grab a basic black and nude colored plus-size shapewear and you are good to go. You can also choose from adjustable straps, backless designs, gentle compression lining, seamless material, high-waist briefs, and more. Moreover, the summer shapewear deals starting from 15% to 60% are hard to miss out on!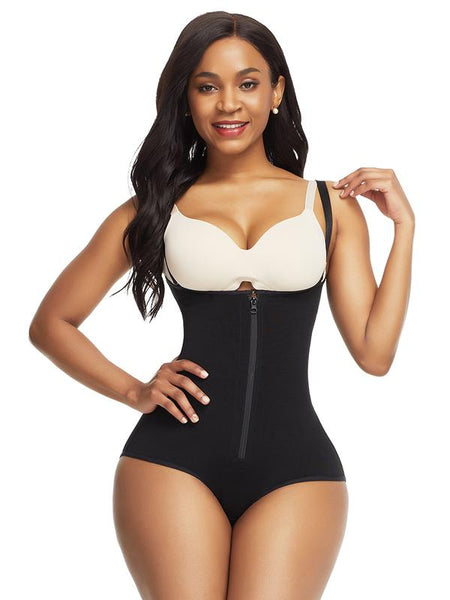 Belly Band Shapewear
If you don't want full-body shapewear yet need to conceal your tummy bulge, belly band shapewear will suit you perfectly. These belly band body shapers are not clasped to anything else and cover your midsection only.
You can opt for a breathable and lightweight fabric to wear underneath your bodycon dresses or tops during the summer. Additionally, shop for belly band shapewear that comes with great compression to smoothen out your stomach while supporting the back.
However, belly band shapewear will not give you that perfect hourglass figure but it will hide all the unflattering bulges in your mid-section. It is easy to wear and doesn't come with complex hooks like in the case of waist trainers. You can now grab these premium quality belly band shapewear at a minimum of 30% by shopping at the summer shapewear deals.
So, these were some of the most preferred shapewear for women across the globe. However, Feelingirls has more of these shapewear garments. You can use their coupon codes to get additional discounts of up to 15%. Moreover, if you reside in the USA you can avail yourself of the free shipping facility. Head over to the Feelingirls site to grab your dream shapewear this summer at unimaginable discounts.