Many people have been going crazy about how a thigh trainer helps them with their body shaping journey. In contrast, others are not too confident if a thigh trainer works and beneficial for them. Though there are many speculating ideas about these thigh trainers, we can't change how it genuinely helps make and create an hourglass body shape figure more easily.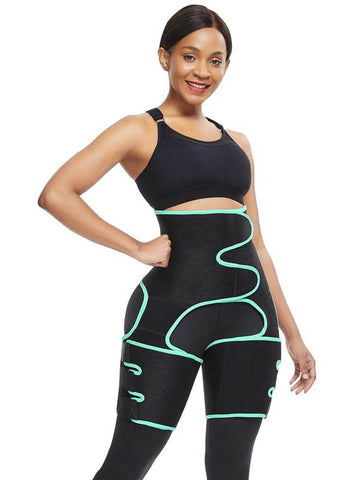 To make things more ideal and reliable, we will be looking at some of the best benefits that a thigh trainer can do to increase and achieve your fitness goals in the easiest ways.
So if you're having an issue with your unwanted bulges and love handles, then this information is relevant and essential to you. Have you lost your confidence and self-esteem because of your belly fat? Are you insecure because of your figure? Are you missing the times that you can still wear your fitted dresses?
We will be making your life more confident by providing you with fresh new ideas about how a thigh trainer works wonders and miracles.
Here is the list of the benefits of a thigh trainer that can positively affect your fitness results and goals.
Instant and immediate Curvy Waistline
Let us be honest; when it comes to our body shape, we want to see an immediate result right away. If you're able to find your perfect fit thigh trainer, you'll be able to see an hourglass body shape instantly! That is because a thigh trainer helps eliminates your love handles, muffin tops, and bulges while keeping and maintaining your curvy figure because of its compression and tightness.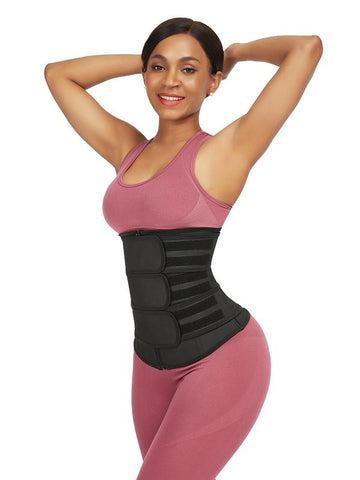 For this reason, thigh trainer makes an excellent garment for any special occasion as it helps you effortlessly creates a clear and smooth silhouette under your dress!
To achieve your long-lost curvy body shape, you must find your perfect match thigh trainer that fits you correctly that is ideal for your body size and shape.
Excellent Addition for Your Long-Term Shaping Program
Many people are familiar with how a thigh trainer works, while some of them use a thigh trainer to supplement their body shaping programs. A Thigh trainer is an excellent addition to your daily workout routine because of its thermogenic effect that makes your muscle warm by just wearing it. It is a sure way to sweat lots of your body water weight and fats away.
If you're just a novice and don't have any experience yet wearing a thigh trainer, you should take it easy and start slowly. Since a thigh trainer is ideal for wearing for a minimum of 8-12 hours per day, you should make sure that your body is well and properly adjusted to the thigh trainer by wearing it for just a couple of hours in your first days.
Check out our waist trainer before and after so you can see how you'll look with our body and waist trainers.
Creates Good Posture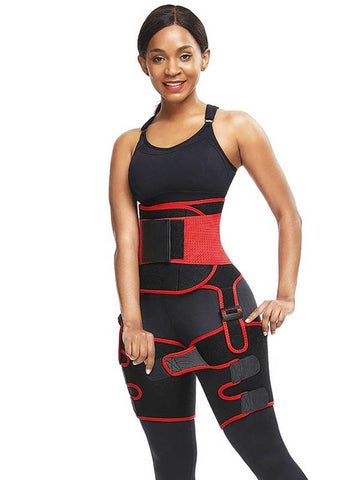 One of the benefits of a thigh trainer that some of its users have overlooked is its capacity to correct and create your body's good posture. Many have testified how surprising it is for them to realize and discover this fantastic feat.
If we will be searching thoroughly over the net, having a good posture leads to good health and quality of life. We can clearly say that it brings a lot of our investment at work by wearing a thigh trainer all day long.
Perfect for women who work at the office that slouch a lot at their desk doing their jobs regularly, right?
Supports Your Body While Working Out
For a better and excellent result while working out is by wearing a waist trainer for women. It helps in sweat which is the main idea why we are working out! The more we sweat means that, the more calories are being burned.
A thigh trainer is there to complement your exercises to achieve your body shape goal much faster. Because of the thermal activity, it brings, a thigh trainer literally increases your body's natural heat!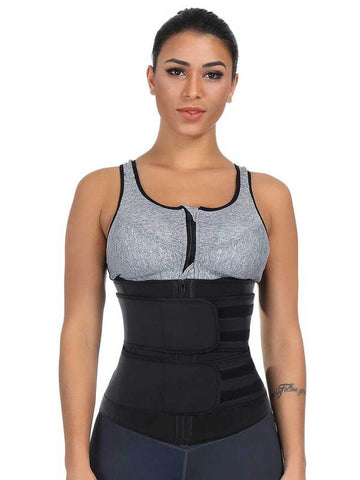 Moreover, it also supports your back and abdomen if you're doing intense weight lifting to avoid any strain and stress in your body. It makes things easier and relaxing doing your workouts if you're wearing a thigh trainer from start to finish! 
Weight Loss
Though you may think that wearing a thigh trainer will instantly chop those belly fats away, you're mistaken. The most accurate information is that you're able to see and feel like your losing weight effectively is because of the large number of body fluids you're losing through sweating. It is why wearing a thigh trainer helps to cut down your weight temporarily.
But it would be best if you weren't too concerned about that idea because you can turn that temporary weight loss thing into a permanent one by helping yourself too. That includes eating a well and properly balanced diet and doing regular exercises.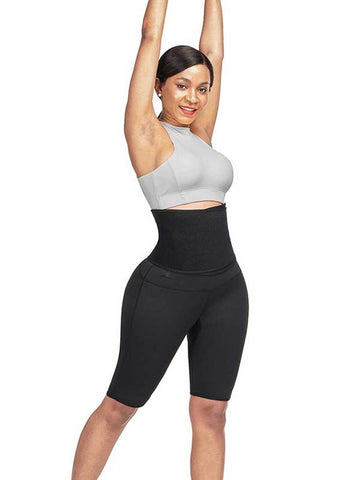 You may also feel like you're losing your appetite while wearing a thigh trainer. It happens because the garment is pressing and squeezing your stomach, so you need to make sure that you eat nutritional foods.
Just be patient and loyal to your thigh trainer; your desire weight will indeed happen!
Strengthens Your Core After Giving Birth (Postpartum) and Provides a Good Bustline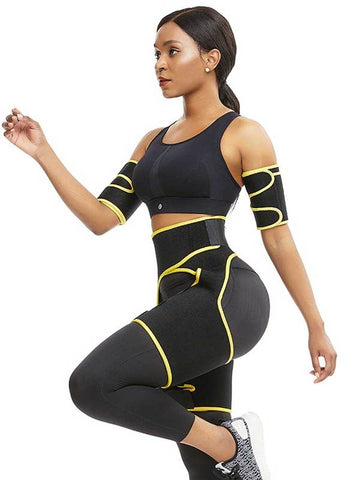 One of the best benefits that a thigh trainer can bring to the table is its ability to strengthen your core after giving birth to help your body bounce back to its original form. Booty sculptor also creates a natural round butt shape to capture everyone's attention! It's like owning the place with your sexier and alluring appearance.
Thigh trainer has been one of the most reliable body shapers ever made! With lots of benefits, it is not a wonder why many people are so eager to invest their time, effort, and money in it. We can never deny the benefits that it does to our fitness goals with promising results. So what are you waiting for? You deserve to have more than what your body is showing you right now.
Related post:
How to Shape Your Waist During Exercise
Tips to Increase the Effect of Exercise
Join in Workout Waist Trainer for Work at Home