Ultimate Full Body Shaper Results
Are you one of those women who want to lose weight and to achieve results in a short period of time? You have to know that this is not impossible and quite easy to do if you know how. There are some tips and tricks that you have to use for reshaping your full body! 
3 things you have to know when reshaping your body
Before starting the process of losing weight and reshaping your body, you might want to look into a few things.
You have to know why you want to lose weight and from which part of the body. Maybe you want to reshape your entire body. It is important to know these things, because it will influence the type of exercises you have to do, your equipment and also your diet if you plan to keep one.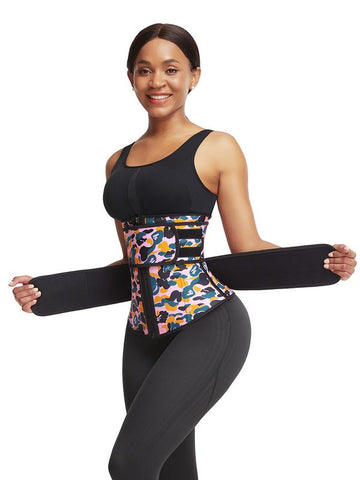 You will also want to know which type of exercises you prefer: cardio exercise, weight lifting, yoga, pilates or aerobics? It is essential to know this, because you have to enjoy your workouts. Only by loving to exercise you will continue and you will manage to lose the weight and reshape your body!
You will also have to decide if you want to use shapewear in your journey of loosing weight. You also have to find out what type of body shapers you need, how to use them, which ones are the best. You can do this by reading the FeelinGirl review section and find out from other people what body shapers did they use, what were their results, how they've looked before using shapewear and how to they look after and how do they feel about the products they've used. This will help you tremendously in your decision making!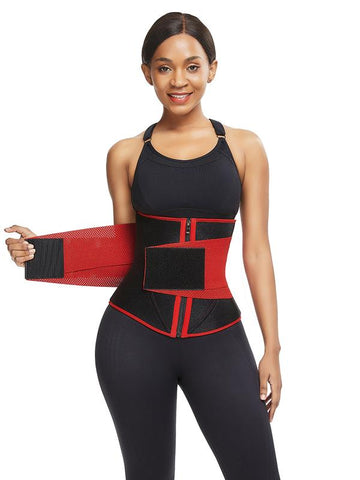 How to get the best results with body shapers
It is highly recommended to use shapewear if you want to lose weight, because nothing will contour your body better. If you decide to use body shapers, you need to know how to use them so you will get the best results!
First of all, you have to decide what type of body shaper you want and buy it. When doing this you have to know your correct size, because when it comes to shapewear it has to fit you perfectly! If it is too loose it won't give you any results and if it is too tight it will be uncomfortable and it will block your blood circulation. So, take a measuring tape find out how many centimeters you have on your waist and chose the size accordingly to the size chart each product has. Only by doing this you will buy the best waist trainer for your body shape and you will achieve the best results.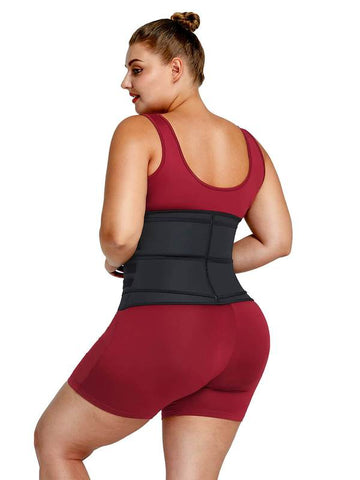 Secondly, you have to use shapewear on a daily basis. It's not enough to buy it and use from time to time. Even though at the beginning you might find a little bit too tight and you might want to give up, don't do it. You will see how after the first two days you won't even know that you are wearing shapewear. Modern body shapers are designed to be very comfortable and the fabrics used to make them are soft and breathable. They are made like this, because you have to wear them on a daily basis and usually for eight hours a day. So, with time you will manage to have your waist trainer or thigh trimmer on all day long, you just have to be patient!
Thirdly, you have to wear your body shaper whenever you go to the gym! You need to increase the difficulty of your training and this is the only way you can do it. While wearing your waist trainer or thigh trimmer during your exercises, they will become more intense and difficult so you will burn more calories meaning you will lose all that excess fat faster!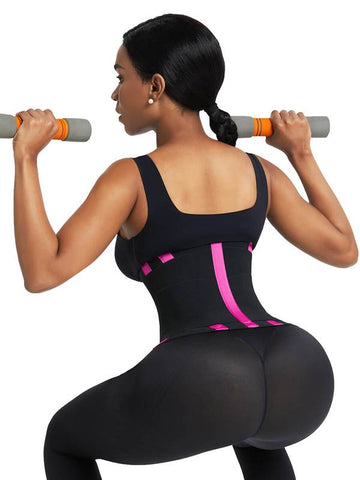 Fourthly, you have to remember to replace your body shapers with new ones after you lose weight. They have to fit you perfectly all the time, only this way you can keep your body in shape and won't have to worry that you may gain weight again. Plus, this can also be a reason to just buy the newest shapewear designs on the market!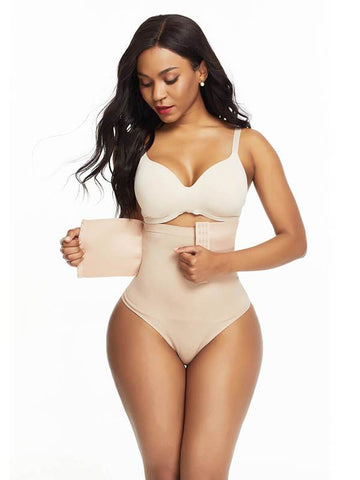 How to look slimmer while using shaping panties that smooths your body
You may want to know that you can look slimmer while you are trying to lose weight. This is possible if you will use body shapers that were created to smooth out your body and enhance your natural curves. Try and wear a high waist shaping panty that will compress your waist and abdomen, making them smaller and well defined, it will lift your booty and it will also hide away any fat rolls you may have on your back. You will look much slimmer instantly and you will be amazed how beautiful your body will look! You will also feel very confident and will love how clothes will look on you!
Shapewear that smooths your body will help you look fabulous in whatever clothes you might want to wear and especially in tight clothes. It is usually made out of lycra and spandex which makes it very comfortable and it doesn't have any seems, which means it will be invisible under your clothes.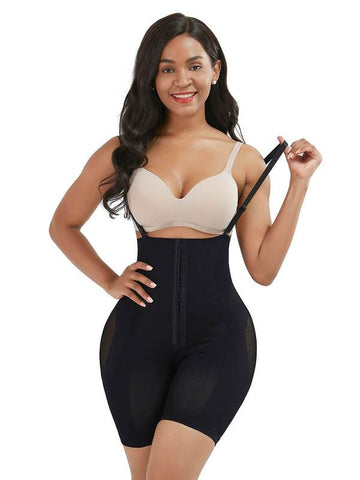 You don't have to be afraid of using shapewear for enhancing your body curves or losing weight. Many women use it, even though they don't say it. And this is mostly because they don't want to share their secret of having a fabulous bodies!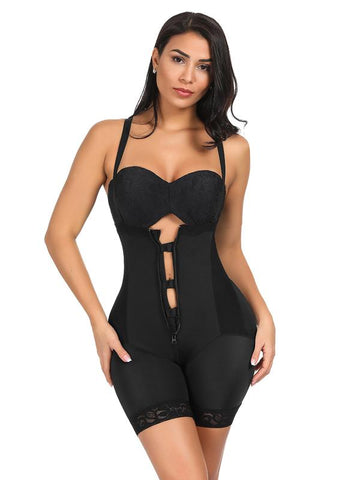 You should be proud if you use shapewear in you journey of loosing weight, because this means you care about your body and want to look the best all the time. You should also encourage other women to try body shapers and to share your experience, to give your intake and share your tips on how they can use shapewear to its full potential. After all sharing is caring!
Related post:
Best Selling Full Body Shaper for Plus-Size Women
What Does It Feel Like to Wear Shapewear?
Plus Size Shapewear Bodysuit Reviews
Top 5 Best Shapewear for Bridal & Wedding of 2021