Ultimate Guide of Waist Training Results
Body shapers and especially waist trainers are extremely popular at the moment. They are used by celebrities, influencers and fitness instructors from all over the world. Of course, you want to try them and see what results you can get after using them. I know this from experience, because ever since I first heard of shapewear I wanted to try it. At the beginning I was quite hesitant, as I wasn't sure the results I see on magazines and on social media are real. This kept me from trying body shapers.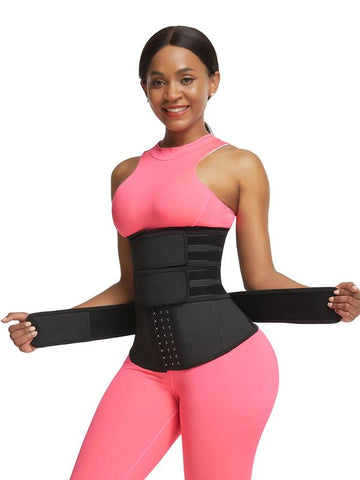 The moment I knew I had to try shapewear for myself was when I saw the waist trainer before and after results my best friend got after only one month of daily use. I was awed how great her body looked and how much weight she had lost. She also told me how easy it is to use and how comfortable to wear. After hearing about her experience and seeing the results I knew it was time for me to buy a waist trainer! And I did buy one and had fantastic results of which I'm so proud of!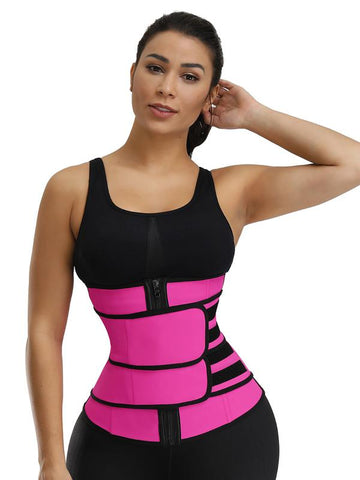 How I've used the waist trainer and got amazing results
But before starting to tell you my story and how I've got amazing results after using the waist trainer, I have to give you some advice. As you are well aware, it was my first time buying a waist trainer and before doing it I've red a lot about it. I've also been careful and tried to gather as much information as I could about the place where I can find really good body shapers that are affordable. Eventually I have stopped at FeelinGirl, and my decision was influenced by their numerous positive reviews. I have red so many stories and seen so many pictures with before and after results from their clients that made me sure that the correct place to buy my waist trainer was FeelinGirl!
Now I want to share with you my secrets and how I've used the waist trainer to reshape my waist and improve my confidence.
Step one: chose a latex or neoprene waist trainer
The most important thing is to choose a high quality waist trainer made out of neoprene or latex. These fabrics are fantastic, because they are soft, don't irritate the skin and are breathable at the same time. Plus, they are strong enough to offer high compression levels without deteriorating with time. I have chosen a neoprene waist trainer with two adjustable bands and I love it!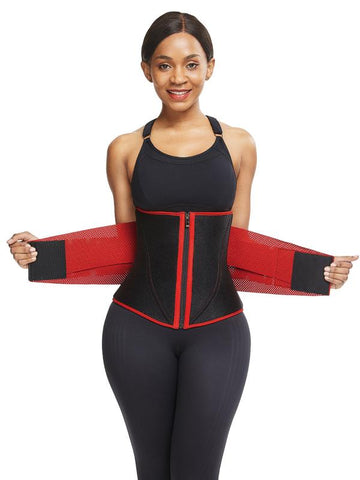 Step two: be sure to pick a correct size
Size is super important when it comes to all body shapers, not only the waist trainer. If you do not know your size, it's super easy to find it out. I know this from experience, because I wasn't sure what size to get for my waist trainer either. So, I've got a measuring tape and found out how many inches I have on my waist. After that it was super easy to find out what size to get for my waist trainer, because every product from FeelinGirl has a size chart where accordingly to your waist measurement you can find out what size to get for the body shapers.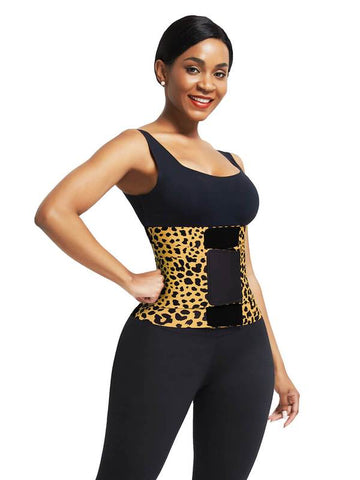 Step three: use the waist trainer daily
After I have received my waist trainer I started using it right away. I was so eager to see how it felt and how fast the results will show up. So, I decided to wear it every day. I've started with three hours on the first week and then I've managed to wear it the entire day as it was super comfortable and I've gotten used with the compression.
This is why I advise you to wear any body shaper, not only the waist trainer with regularity, daily if possible, because only this way the results will show up faster.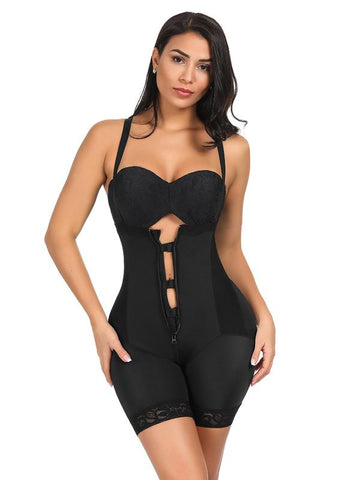 Step four: always use your waist trainer when exercising
This is probably the most important thing I have to tell you. I, myself, was advised this by my best friend who had experience with body shapers and it was a great advice! Whenever I go to the gym, go jogging or exercise at home I have my waist trainer on. Even though the training is a lot harder and I can feel all my muscles working, I know it is worth it. Only this way I can burn every inch of fat faster and stay in shape and look great. So, don't give up if you find it hard, because you will get used to it and when you will see how amazing the results are, you won't ever workout without using body shapers.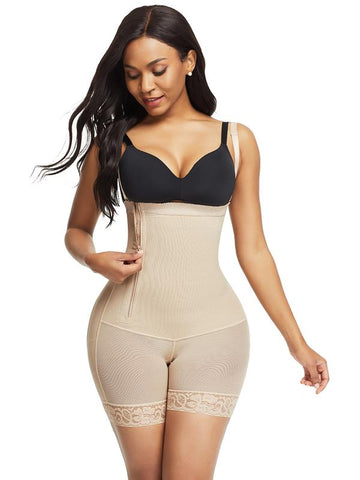 Step five: keep your waist in shape all the time by using other shapewear items
From time to time is good to use other body shapers instead of the waist trainer, especially when you have to go to work or to an important event where you won't be able to use your waist trainer.
Because I don't want to interrupt my waist training and stay in shape and have a small waist all the time, whenever I don't use the waist trainer I replace it with high waisted shaper shorts. These shorts are absolutely fabulous and so comfortable to wear! I love how the reshape my waist, abdomen and booty and how great all the clothes look on me! And the best part is that I can wear anything with them, because no one knows I have shaper shorts on as they are seamless. Trust me, they are a great investment even if you don't need to lose weight, because they keep everything in place tightly and they give a boost to your body shape, making you look slimmer and fitted. And this will make you feel so good about yourself and increase your confidence a lot!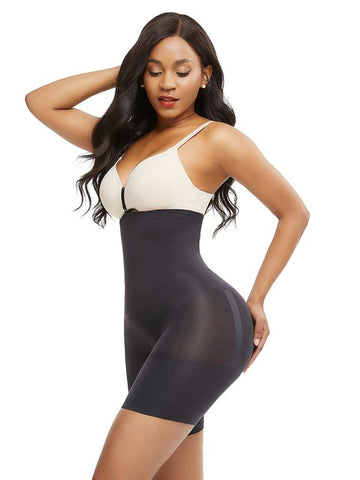 I have to admit I never thought I will be so much into shapewear and love my waist trainer so much! It all started as an experiment, to see if I can get a smaller waist. After I've achieved this goal and saw that I was looking better than never, I said to myself that I will always use shapewear to stay in shape! And you should do it too, trust me, you won't regret it!
RELATED POST:
How to Wear Latex Waist Trainer Correctly
Tips for Keeping a Curvy Figure in Winter
Abandon the Wrong Concept of Weight Loss Now
Waist Training: Top Tips to Shaping the Curve