Product Description
1. Neoprene fabric, comfortable to wear during work out;
2. Embossed pattern design, contoured and naturally flexible to fit comfortably around your waist;
3. Nine steel bones, 3-layer elastic belt on the outside design, promotes strong waist shaping;
4. Zipper front closure + adjustable waistband with velcro closure;
5. Small 9-hooks design enhances zip closure;
?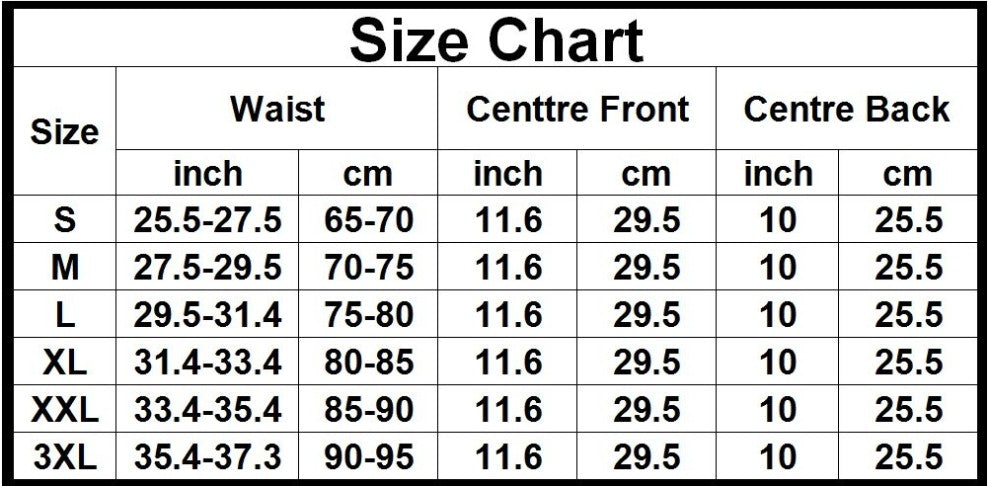 Product name: FeelinGirl Zip Up Neoprene Gym Waist Trainer For Weight Loss
Description:
1. Fabric name: Two-layer composite neoprene
2. Main fabric composition: neoprene
3. Content of main fabric composition: 80 (%)
4. Functions: girdling, abdomen control
5. Pressure rating: strong shaping
6. Thickness: thick
7. Steel bones contained? Yes.
8. Color: black, red
9. Size: S-3XL
Selling points:
1. Neoprene fabric, comfortable to wear during work out;
2. Embossed pattern design, contoured and naturally flexible to fit comfortably around your waist;
3. Nine steel bones, 3-layer elastic belt on the outside design, promotes strong waist shaping;
4. Zipper front closure + adjustable waistband with velcro closure;
5. Small 9-hooks design enhances zip closure; Product list: waist trainer
?Wash care:
1. Gentle hand wash, maximum water temperature 40 ¡æ (short washing time);
2. Do not wring;
3. Non machine washable;
4. Do not dry clean;
5. Do not expose;
6. Hanging to dry naturally;
7. No ironing.
We Think That You Might Also Like